TURKISH FEDERATION OF COMMERCIAL DRIVERS AND VEHICLE OWNERS (TŞOF)  (www.tsof.org.tr)
Turkish Federation of Commercial Drivers and Vehicle Owners (TŞOF) is a professional organization with public institution status which was founded on April 4, 1953 in accordance with Law on Tradesmen and Craftsmen. It's the largest of 13 professional organizations active within the framework of Article 26 under the Law No. 5362 on Professional Organizations for Tradesmen and Craftsmen.
TŞOF provides services to approximately 1 million vehicle owners and drivers of commercial vehicles and 687 affiliated professional organizations active in road transportation with the following bodies selected:
Board of Directors composed of 13 members including the Chairman, Fevzi APAYDIN,
Board of Supervisors composed of 3 members, and
General Assembly of 5064 members.
TŞOF is a long-established professional organization throughout Turkey representing owners and drivers of motor vehicles (Taxi, Dolmush, Minibus, Bus, Private Public Bus, Shuttle, Truck, Light Truck etc.) used for road transportation.
---
General Directorate of Private Education Institutions (DGPEI) (https://ookgm.meb.gov.tr)
As a public agency, the General Directorate of Private Education Institutions (DGPEI), Ministry of National Education in Turkey (MONE) is one of the main education  units. The General Directorate monitors, evaluates and audits all kinds of private education institutions opened under the Law numbered 5580 of Private Education Institutions. The Directorate General, prepares and implements legislations on the activities of formal and non-formal private education institutions at all levels operated by non-governmental organizations, legal entities or real persons.
In terms of lifelong learning, non-formal private education institutions also operate under the General Directorate. General Directorate of Private Education Institutions,  as a top level public body,  makes decision and implements activities of exams and certification processes for adults that trained in private education institutions in the field of professional and personal development including the transportation sector.
The Directorate General ensures the implementation of all kinds of personal development and professional competence tests in cooperation with the relevant Ministry and public institutions, including the driver's licenses, determines the procedures for their certification, monitors and supervises the examination and certification processes.
The General Directorate also regulates the working principles of the education personnel employed in private education institutions. When needed, training activities are also implemented by the General Directorate for teachers, principals, representatives of social partners and also MEB staff.
---
IBF INTERNATIONALES BILDUNGS-UND FAHRSCHULZENTRUM GMBH  (www.ibf-zentrum.de)
IBF Internationales Bildungs-und Fahrschulzentrum GmbH is an accredited education center for professional driver in traffic in Berlin, Germany. The Education Center is also a driving school for all classes of vehicles including C and D categories for lorry and buses. The Education Center provide advanced trainings and safer driver trainings for professional drivers. The Education Center is also an academy for driving school instructors for all classes of vehicles and all driving license categories.
---
TRAINING 2000 psc   (www.training2000.it)
TRAINING 2000 psc is an adult – training organisation ( VET) certified in the Marche Region for regional training, with experience in education and training in different sectors. At EU level, Training 2000 is involved in research and development of new methodologies in training (blended learning) applied within the LLP and ERASMUS+ program. Since 1992, TRAINING 2000 has been involved in several international projects with partners from most European countries in which it has covered issues related to training of trainers, requalification of workers in car mechanics sector, training in transport sectors/drivers , apprenticeship training in services, project management in companies, sustainable environment for all ( ECOPROFIT), community development and social wellbeing.
---
CNA ASSOCIAZIONE PROVINCIALE DI PESARO E URBINO (www.cnapesaro.it)
CNA of Pesaro and Urbino is part of the national association of transportation companies in Italy. The department of CNA-FITA represents operators who transport people and goods from all over the country and abroad. The association at national level has more than 35000 associated enterprises in the transportation sector. Most of the associated enterprises transport industrial products, agrofood products with controlled temperature, chemical and petrol transport, cars, construction material, exceptional transports and other goods.
---
PONS SEGURIDAD VIAL  (www.ponsseguridadvial.com)
PONS SEGURIDAD VIAL was established 70 years ago and now is a leading company in Spain in strategic public and private consulting in matters of responsible mobility and road safety with a strong presence in Latin America as well as in the United States and Europe. They also provide international services in education and road safety in the business environment as well as in published form and road training. PONS SEGURIDAD VIAL accompanies governments, public and private entities in the implementation of all strategic areas of road safety and mobility.
---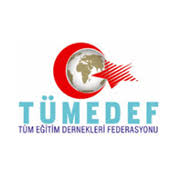 TÜM EĞİTİM DERNEKLERİ FEDERASYONU (www.tumedef.com)
TÜMEDEF was founded on 10.08.2016 and has 5 member associations providing services in the Edirne, İzmir, Samsun, Diyarbakır and Gaziantep regions. The purpose of TÜMEDEF is to represent the member educational centers providing traffic and driver trainings at the national level through the affiliated associations. It provides the required support for them to present better services. The field of activity of the federation also includes carrying out the training material and curriculum works of the educational institutions providing traffic and driver trainings. TÜMEDEF, acts as an intermediary in the education centers' relations with the relevant Ministries. It supports the education centers in their provision of trainings in accordance with the legislation and in such a manner to meet the defined criteria. The relevant legislation and developments are tracked and the training programs are revised accordingly. As a non-governmental organization TUMEDEF continues its work on the traffic training of the drivers and more effective and result-oriented training materials and topics.
---
UNİVERSITY OF APPLIED SCIENCES AND ARTS OF SOUTHERN SWITZERLAND (SUPSI) (www.supsi.ch/isin_en)
The University of Applied Sciences and Arts of Southern Switzerland (SUPSI) is one of the nine Swiss Universities of Applied Sciences. It has more than 800 collaborators and about 10.000 students. SUPSI offers Bachelor and Master Degree courses, and provides a number of continuing education courses.
Considerable attention is given to research. Since its foundation, SUPSI has completed numerous research projects mainly related to the scientific areas covered by its didactic programmes. Research is conducted in key sectors by means of European and National projects. In particular the Information Systems and Networking Institute (ISIN) of the Department of Innovative Technologies is active in different areas such as e-learning, web technologies, networking, security and information systems. The large number of applied research projects allows SUPSI to contribute directly to the economic and social development of the region.